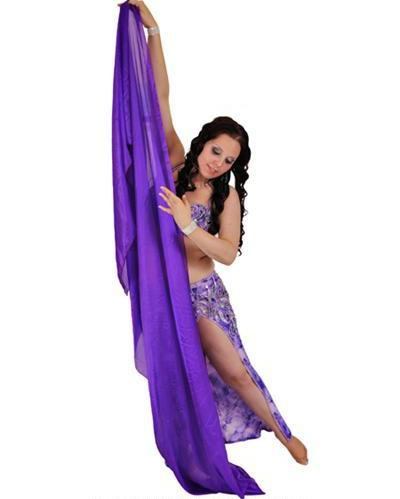 Beginner Belly dance - Level 1A
Learn the fundamental movements and techniques of bellydance in a traditional dance class format. Have fun enhancing femininity, while increasing muscle tone and control, and improving flexibility in an enjoyable learning environment. The basic steps and sequences learned in class will progress into a fun choreography that will have you dancing in no time at all.
No prerequisites, beginners welcome!
Belly dance Level 2
This class is geared towards students who have completed beginner bellydance, or who have had some prior bellydance experience. You will build upon the basics movements learned in beginner bellydance and add variety by; increasing fluidity between movements, adding layers and level changes, and traveling with movements. The steps and sequences learned in class will progress into an upbeat choreography that will add the use of a prop to the routine learned.
Belly dance - Level 3
You have all of the basics under your belt, now we are going to rev it up a notch and focus on fluidity between movements, smoothing out transitions, and more dynamic movements. Musicality and folkloric dance styles will also be included. This course may also includes a variety of props. A choreography will be taught in class with option to perform it in our year end recital.
Pre-requisites, completion of Beginner Belly dance Level 1B or at least one year of bellydance classes.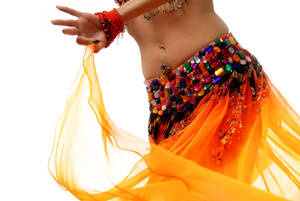 Beginner Bellydance 6 week Course
Can't commit to a full session? Learn the basics of one of the most ancient, feminine, and beautiful dance forms in the world in only 6 weeks. Belly dancing is for all women: all sizes, shapes and ages. During the 6week course you will learn the fundamental movements and techniques of belly dance in a traditional dance class format. Have fun enhancing femininity, while increasing muscle tone and control, and improving flexibility in an enjoyable learning environment.
No prerequisites, beginners welcome! Drop ins are also welcome to this class!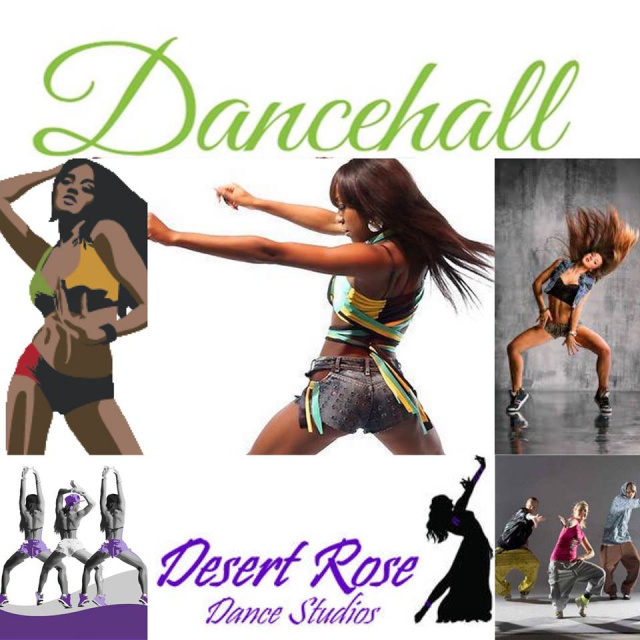 Dancehall
The popularity of dancehall has spawned dance moves that help to make parties and stage performances more energetic. Many dance moves seen in hip hop videos are actually variations of dancehall dances.
Dancehall is of Jamaican origin which started in the 70's. It is the direct result of Dancehall Reggae music. This dance is a mixture of several styles (African dance, hip hop, jazz ...) advocating through Jamaican culture, freedom, sharing and respect for others.

Born in the streets, the Dancehall is constantly evolving and becoming more popular. Nowadays, thanks to artists such as Sean Paul and Rihanna, dancehall is found in many video clips becoming more feminized version of Hip Hop.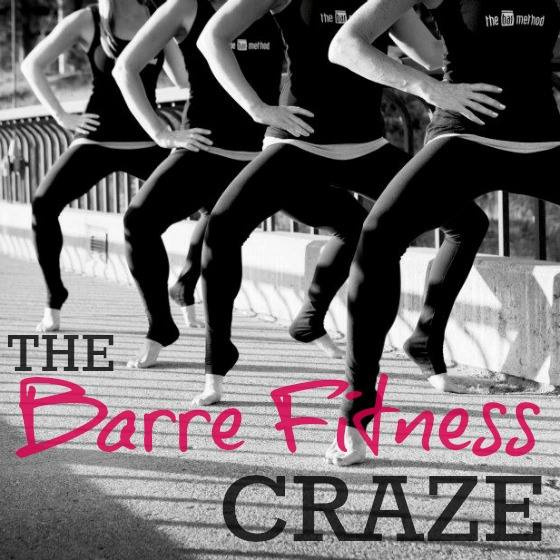 Barre Blast Fitness Classes
"Barre Class" amongst other versions of this popular fitness revolution, is a signature power fitness-strengthening program that re-defines the body. Barre Method, though it is created through the inspiration of ballet dancing techniques, is not a "dance" class, and is suitable for ANYONE of all ages, gender and fitness levels. Its main target is really about precision technique formulated to sculpt your body, enhance flexibility, lean out the muscles, gain abdominal strength, and shape your upper shoulders and back using small, "micro" movements to fun, high energy music.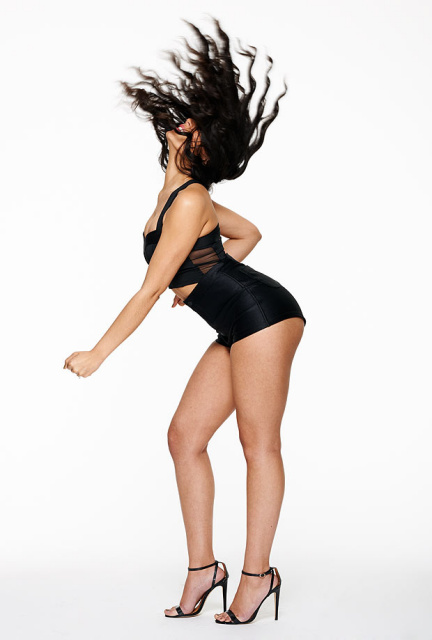 Reggaeton
Reggaeton is a style of music and dance with influences from Jamaican dancehall, Regge and Trinidadian soca mixed with all the Latin American beats such as salsa, bachata, Latin hip hop and electronica. Reggaeton has its own beat and rhythms that differentiates itself from the other styles. Reggaeton started becoming popular in the early 90s in Panama and Puerto Rico. Since then it has spread and become very popular all over the world and can now be heard in many nightclubs.
Get ready to bump, grind, and sweat! In this class you will learn about body movement, and the basic element of rhythm and moving to the reggatone beat. We will cover all the basic moves that are the foundation of reggatone style. A fun, dynamic choreography will be taught in class with the opportunity to preform at the session end student recital. Performing in encouraged but not required.
No pre-requisites, beginners welcome!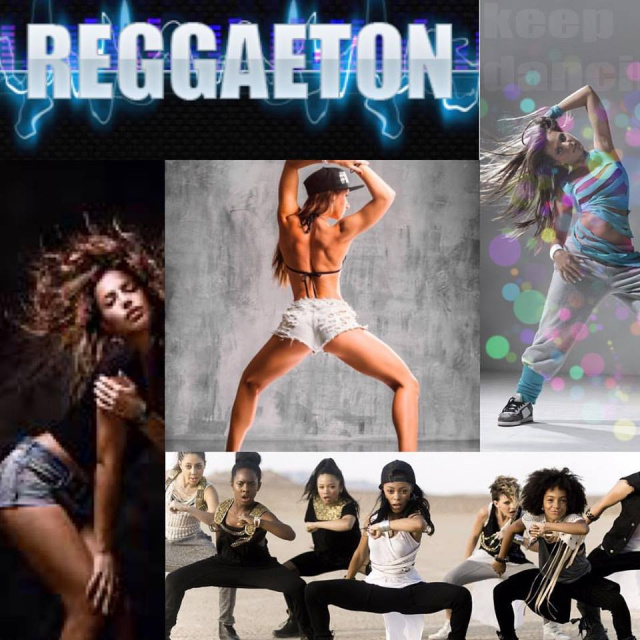 Reggaeton Jam
Reggaeton is a fun energetic dance style rooting from Latin America. It is an urban style dance that was derived from the fusion of the Latin beats like Merengue, Salsa, Bachata, Bomba, Jamaican Dancehall, Trinidadian Soca, Hip Hop and Electronico.
In this class you will learn the basic rhythms and fundamental moves of Reggaeton. Each class you will get a technique breakdown that will then lead into flow jam. Be prepared to sweat as the Reggaeton style is very energetic. Reggaeton engages muscles in your whole body and is a great cardio workout as well as toning your legs, thighs and butt.
Beginners Welcome!
Wedding Dance Classes/Ballroom
Is your Wedding quickly approaching? Do you want to feel more confident on the dance floor with your partner, and impress your guests? Group Classes are now available for couples preparing for their Wedding Day! Here is your chance to check off 'learn to dance' and feel more comfortable and confident on the dance floor. "
During this course a variety of ballroom dance styles will be covered including: Foxtrot, rumba, waltz and swing.
Ballroom: East Coast Swing & Waltz
In this 10 week session you will learn two different styles of the most popular social and traditional dances: Waltz and Swing. Each of these dances comprises of it's own character, music and style. and by the end of the ten weeks, the goal is to comfortably be able to move around the floor using the basic fundamentals of each dance.
The Waltz, also known as the "Mother of All Dances" demonstrates smooth, progressive movement traveling counterclockwise around the floor. Waltz is the only dance that uses ¾ time music. Therefore it is optimal to learn this dance for the most variety.
East Coast Swing (commonly known as Swing) is your fun, "rock and roll dance." It's lively flare and style is popular amongst all ages and originally dates back to the early 1920's. The music most frequently used is anything from Charleston to Elvis Presley, and even today's biggest pop hits. This session will help you learn your basics, and how to rotate and turn your patterns comfortably using many different eras of swing music.
Partners suggested, but not required!
Ballroom Basics Level 1
During this 10 week session you will learn the basics of the Foxtrot, Cha Cha, Tango & Rumba:
Foxtrot:
The Foxtrot is one of the most popular of the social dances, dating back to 1913 created by Harry Fox. This dance is perfect for those classic big band songs made popular by such artists as Frank Sinatra, Billie Holiday and Nat King Cole. The common style of Foxtrot is smooth, progressive movements along the dance floor, resembling the style of Gene Kelly, Fred Astaire and Ginger Rogers.
Cha Cha:
This is your vibrant, lively and flirtatious dance! Traditional rhythmical Latin music, and popular contemporary music is what makes everyone want to get up on the floor and dance. Originating in Cuba in the 1940's, Cha Cha became recognizable for the "cha cha cha" or "4 & 1" rhythm and timing, making it possible to create a "spin – off" dance from Mambo and Rumba.
Tango:
The Argentine Tango was created in Buenos Aires in the late 1900's, and then later developed into the earthy, dramatic dance we know as the classic Tango. Although it is not commonly danced socially due to its music style, (Spanish, French, Latin, and African sounds) this dance is perfect for anyone who wants to develop a great sense of lead and following skills, and more in depth understand how to move in a dance partnership.
Rumba:
This is your romantic, nightclub slow dance. Due to its slower, ballad-like, contemporary style of music, dancing Rumba becomes very popular at social functions, weddings or even just turning on some music and dancing in your kitchen. Whether you are a couple, a friend, or practicing techniques and patterns, this dance is great for anyone and adds another style to your dance repertoire.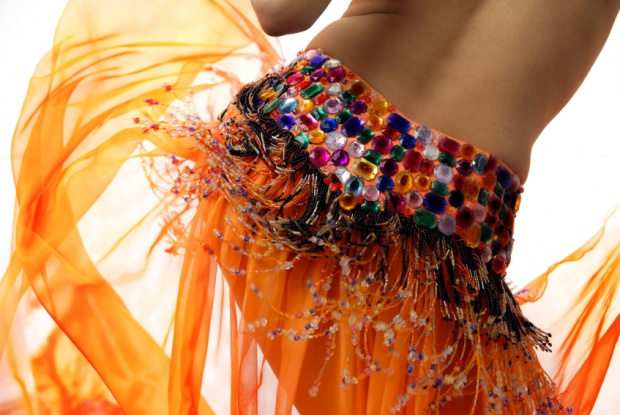 Belly dance Fitness
Shimmy and dance your way through this low impact workout. This class uses only Belly dance moves to firm, tone, and strengthen your way to a new you! You will start to feel muscles you didn't know you had!
No prerequisites, beginners welcome!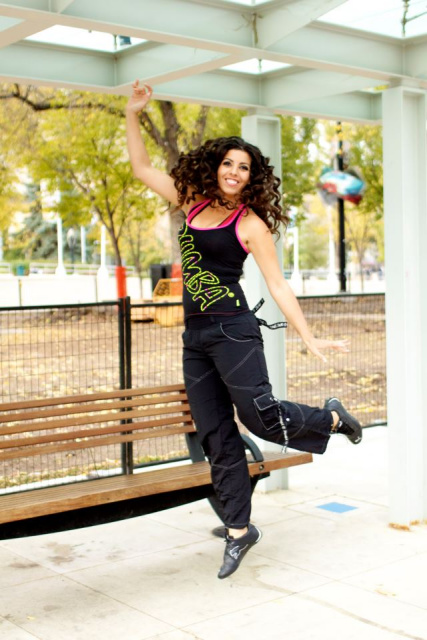 Zumba
"Ditch the Workout - Join the PARTY!!!"
Working out has never been much fun UNTIL NOW! B

Burn 500-1000+ calories in only 1 hour!

Drop ins Welcome! Indoor Running shoes required for class!
The ZUMBA® program fuses hypnotic Latin rhythms and easy-to-follow moves to create a one-of-a-kind fitness program that will blow you away. ZUMBA® fanatics achieve long-term benefits while experiencing an absolute blast in one exciting hour of calorie-burning, body-energizing, awe-inspiring movements meant to engage and captivate for life! There's no other fitness class like a Zumba Fitness-Party. It's easy to do, effective and totally exhilarating, often building a deep-rooted community among returning students. Running shoes and water bottle recommended. All footwear MUST be IN DOOR - no out door shoes allowed. We are a dance studio and need to keep our floors clean. Water is available for purchase at the studio for $1.00.
No prerequisites, beginners welcome!
Myofascia Stretch and Rollout
The fascia is a soft connective tissue located just under the skin. It wraps and connects the muscles, bones, nerves, and blood vessels all together. Muscle and fascia, together make up what is called the myofascia system.
The techniques used in this program is gentle, sustained pressure on the soft tissues while applying traction to the fascia, which results in lengthening and softening (release) of the fascia, as well as the breaking down of scar tissue between skin, muscles, bones, and internal organs.
In this class you are not only going to learn how to stretch safely and effectively, but also receive the tools you need to develop your own stretching practice, gain range of motion, learn how to recover from previous traumas, help relieve inflammation, and even prevent injury.
Salsa
The Beginner Salsa class introduces you to the rhythm and timing of the music, as well as to technique in leading and following. You will learn basic footwork and dance positions .Learn some fun and easy dance patterns that include single right turns, single left turns, cross body leads, back breaks (Cumbia), and ladies 1 ½ right and left turns. Take your Salsa foundation to the next level! There are more turns and spins and more intricate patterns.You will continue to learn more advanced lead and follow skills, and will add to your repertoire of dance club moves!
No prerequisites, beginners welcome!
Bachata
Learn how to Bachata -- a sensual dance style that originated in the Dominican Republic. This class will go through the fundamental steps and body movements and progress into more advanced movements. Learn how to move well to Bachata music, interact with any dance partner, employ basics of Bachata leading and following on the dance floor, and much more. During the course you will build on your foundation with more advanced figures include spins, turns and syncopations. An increased emphasis on body movement and isolations is developed.
No prerequisites, beginners welcome!