Email: info@desertrosedancestudios.com
Phone: 780-756-7673
*Hours of Operation*
If you would like to shop our boutique, or register for a class outside of our listed hours of operation, you can set up an appointment and we would be happy to meet you at your convenience.
Call 780-756-7673 or email info@desertrosedancestudios.com
HOURS OF OPERATION:
Monday 5:00pm-8:00pm
Tuesday 5:00pm - 8:30pm
Wednesday 5:30pm - 8:00pm
Thursday 5:30pm - 9:00pm
Friday - Open by appointment only
Saturday 10:00am - 2:00pm
Sunday - Open by appointment only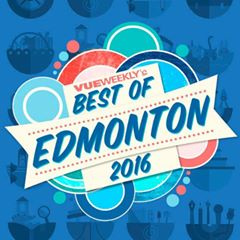 We are honored to have won two categories in Vue Weekly's Best of Edmonton 2016:
Best Dance Studio
and
Best Dance Lessons
.

Desert Rose Dance Studios was

Handpicked Top 3 BEST Dance Schools in Edmonton, AB in 2015!
Desert Rose Dance Studios
10575 115St NW Unit #204
Edmonton, AB
Call us: 780-756-7673
Email us: info@desertrosedancestudios.com