Thank you YEG for voting us BEST DANCE LESSONS 2017 - We are honored to have won 2 years in a row! Also voted 2nd runner up for Hidden Gem in Vue Weekly's Best of Edmonton 2017!
We are honored to have won two categories in Vue Weekly's Best of Edmonton 2016: Best Dance Studio and Best Dance Lessons.
Summer 2018 Classes
Join us this summer for some great dance classes. We hope to dance with you soon!
Join us for our spring session dance recital with dancing, food, and fun. Performances by students and instructors.

Doors: 5:00pm
Tickets available at Desert Rose Dance studios. $35 each includes lot's of food. Vegetarian options available (Please let us know in advance so the kitchen can prepare).
Also, inquire about kids under 12 options and pricing.

Location: Co Co Di Mediterranean Restaurant
As we near our 7th year in business we have a lot to be grateful for. We have gained lifelong friendships, built an amazing community and had the pleasure of watching our students grow and shine brighter. The last three years have been a struggle to keep doing what we love while keeping our doors open due to the extremely high overhead and decreased attendance. W
e have had to make an extremely tough decision, Desert Rose will be closing this location as of June 1st, 2018. That being said, we are not going away permanently. While we will not have a studio home base and boutique, we will continue to run some classes as a floating studio. We will be sure to keep you informed and have the website updated with all classes and locations in which the classes will be running from.
We would like to thank all of you for your support over the years and we hope you will join us in this transition in our business.
If you currently have a drop in class card, we do suggest you begin to use them as we cannot guarantee the class schedule will remain the same as of June. Drop in class cards will no longer be for sale from this point forward.
We are truly grateful for each and every one of you and we ask for your continued support and patience as we transition into this new direction.
Much Love, Zahra & Yasmeen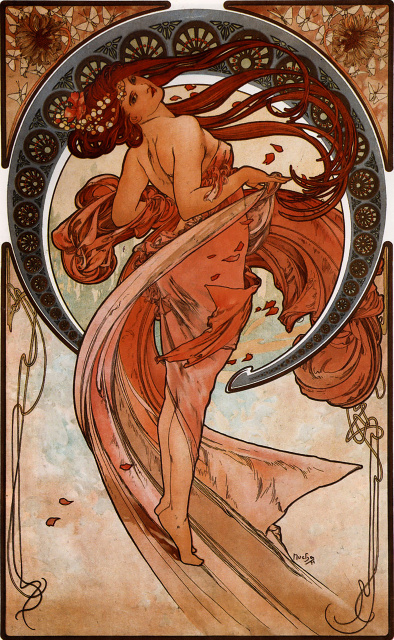 *Hours of Operation*
If you would like to shop our boutique, or register for a class outside of our listed hours of operation, you can set up an appointment and we would be happy to meet you at your convenience.
Call 780-756-7673 or email info@desertrosedancestudios.com
HOURS OF OPERATION:
Monday 5:00pm-9:00pm
Tuesday 6:30pm - 9:00pm
Wednesday 5:30pm - 9:00pm
Thursday - 6:30pm - 9:00pm
Friday - Open by appointment only
Saturday 10:00am - 3:00pm
Sunday - Open by appointment only
Please note that the times listed are our front desk/boutique hours. Any class listed in our class schedule is set to run at the scheduled time.
All our Fitness Classes are also welcome to drop ins! Our Class cards or 1 month unlimited passes can also be purchased anytime. Desert Rose Dance Studios accepts: Cash, Debit, Visa, and Mastercard. *Note: Cheques are only accepted for class registration prior to the class start date. There is a $30 charge for NSF.
Visit our Boutique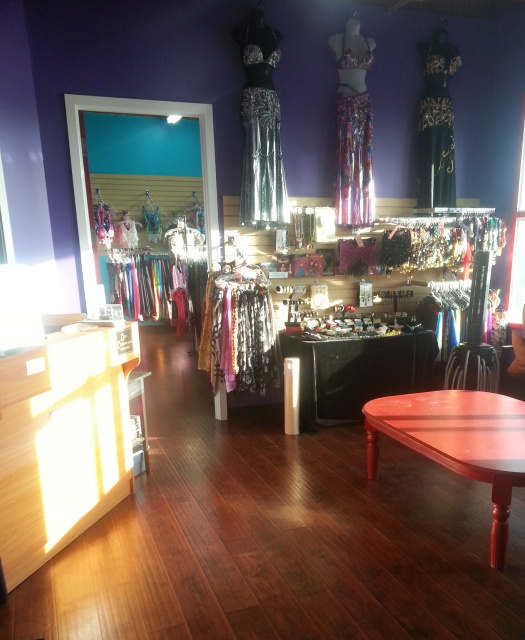 Everything is on sale at our boutique which closes permanently June 1st 2018. Come stock up at amazing prices! Our unique shop is filled with sparkling costumes, jewellery, dance props and accessories, and a large selection of hip scarves in a variety of styles. You will find great gift ideas from capiz shell candle holders to beautiful crystal necklace sets, and fashion scarves and pashminas. We carry over 100 corsets, and bustiers in store in a variety of colors, styles and sizes from small to XL. Our boutique is opened during our hours of operation. If you cannot make it during our open hours you are welcome to set up an appointment to come and shop our boutique. Email info@desertrosedancestudios.com or call 780-756-7673.
Add a Belly dance or Burlesque workshop to your Stagette, Shower or Girls Night Out!!
Our Dance workshop can be tailored for your event and will have you and the girls dancing in no time at all! Come dance in our professional studio space or the dancer can travel to your event location or home. All our stagette workshops include a gift for the bride! See more information here: http://www.desertrosedancestudios.com/stagette_central.html
Email us at info@desertrosedancestudios.com for a quote.
Make your upcoming event memorable by hiring one of Edmontons Top Bellydancers for your next event

Desert Rose Dance Studios offers professional entertainment services for Weddings, Birthdays, Bridal and Baby Showers, Corporate Events, Special Celebrations and Promotional Events! Find more information here