We are honored to have won two categories in Vue Weekly's Best of Edmonton 2016:
Best Dance Studio and Best Dance Lessons.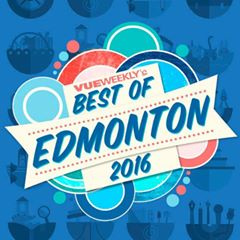 4 weeks of classes will keep you dancing right up to the holidays this year!

Classes begin the last week of November and run for 4 weeks

Register online: http://www.desertrosedancestudios.com/fall-2016-classes_1.html or in the studio
Mondays
12:30pm Bellydance Gold Level 2
5:30pm Zumba
6:30pm Burlesque - Sexy Silk
7:00pm Reggaeton Tech 1
Tuesday
5:30pm Zumba
6:30pm Intro to Bellydance
7:35pm Bellydance 1B
Wednesday
7:35pm Reggaeton Intermediate
7:00pm Burlesque - Santa Baby
Thursdays
6:30pm Zumba
7:35pm Reggaeton Beginner
Saturdays
10:30am Zumba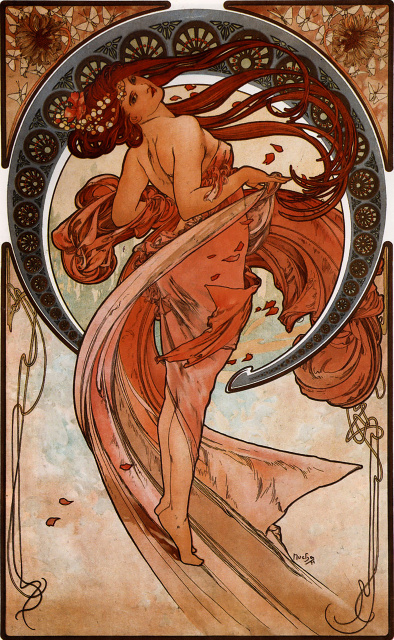 *Hours of Operation*
If you would like to shop our boutique, or register for a class outside of our listed hours of operation, you can set up an appointment and we would be happy to meet you at your convenience.
Call 780-756-7673 or email info@desertrosedancestudios.com
HOURS OF OPERATION:
Monday 5:00pm-8:00pm
Tuesday 5:00pm - 8:30pm
Wednesday 5:30pm - 8:00pm
Thursday 6:00pm - 8:00pm
Friday - Open by appointment only
Saturday 10:00am - 3:00pm
Sunday - Open by appointment only
Please note that the times listed are our front desk/boutique hours. Any class listed in our class schedule is set to run at the scheduled time.
All our Fitness Classes are also welcome to drop ins! Our Class cards or 1 - 3 month unlimited passes can also be purchased anytime. Desert Rose Dance Studios accepts: Cash, Debit, Visa, and Mastercard. *Note: Cheques are only accepted for class registration prior to the class start date. There is a $30 charge for NSF.
Facility Rentals:
Desert Rose offers 2 Grand Dance Studios for rent. Both studios are perfect for Troupe Practice, Dance & Fitness Classes, Workshops, and other group functions. Studio A is approximately 950 Sqft, Studio B is approximately. 900 Sqft. and is equipped with ballet barres. Both studios are equipped with mirrors, a sound system and A/C.
Contact us at info@desertrosedancestudios.com for more information or if you would like to come and view our space.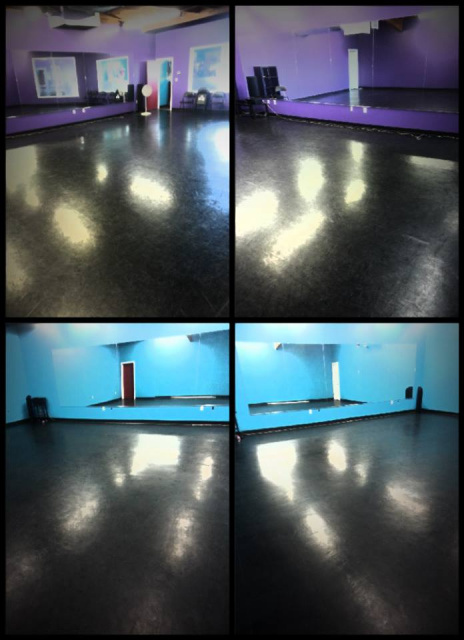 Visit our Boutique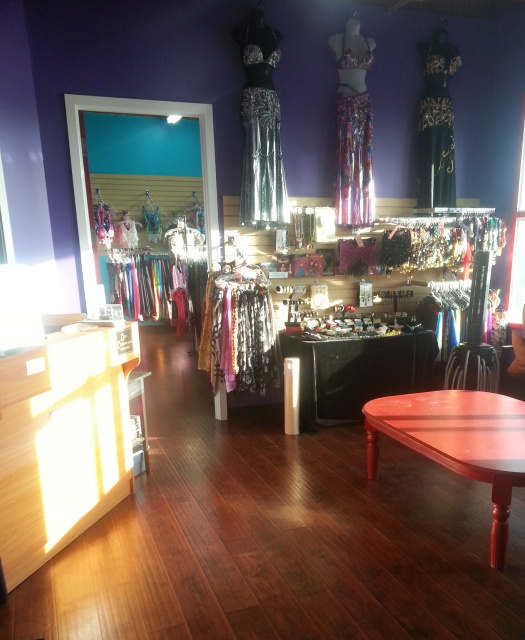 Our unique shop is filled with sparkling costumes, jewellery, dance props and accessories, and a large selection of hip scarves in a variety of styles. You will find great gift ideas from capiz shell candle holders to beautiful crystal necklace sets, and fashion scarves and pashminas. We carry over 100 corsets, and bustiers in store in a variety of colors, styles and sizes from small to 3XL. Our boutique is opened during our hours of operation. If you cannot make it during our open hours you are welcome to set up an appointment to come and shop our boutique. Email info@desertrosedancestudios.com or call 780-756-7673.
Add a Belly dance or Burlesque workshop to your Stagette, Shower or Girls Night Out!!
Our Dance workshop can be tailored for your event and will have you and the girls dancing in no time at all! Come dance in our professional studio space or the dancer can travel to your event location or home. All our stagette workshops include a gift for the bride! See more information here: http://www.desertrosedancestudios.com/stagette_central.html
Email us at info@desertrosedancestudios.com for a quote.